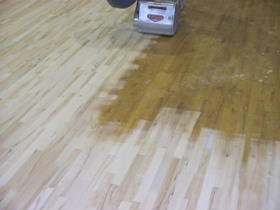 If you want to maintain your floor in a perfect condition, looking shiny and smooth like in the day you installed it, use our floor sanding services in Stoke Newington, N16.
If you want to make sure that your wooden floor is absolutely flat, you will have to use professional floor sanding service. Such services are designed to ensure the flawless outlook of your flooring by removing any natural drawbacks such as bark, uneven edges, sharp splinters and others. Other flaws such as nails, glue and other things left after the installation process will be eradicated also.
Moreover, floor sanding equalises the level of the wooden planks, so your flooring would be flat and safe. Our company executes qualitative floor sanding in Stoke Newington N16. Our office is situated in London and you can feel free to visit us whenever you like to make a service appointment.
Floor Sanding Services in Stoke Newington from PTMaintenance
You can trust us because we offer:
Qualitative floor sanding
Reasonable prices
Professional equipment
Multitude of sanding procedures
Excellent support
Get a Free Quote Now!
Every client needs qualitative services because only professional floor sanding guarantees reliable results. Our company is proud to offer you such services. We always approach every sanding task with professionalism and attention. The service starts with brief preparation process which includes measurement and calculation of the time need to perform the overall procedure.
Once the floor is ready, our experts will execute quick and qualitative floor sanding in Stoke Newington. We always try to keep the dust clouds at minimal level. When we have flatten your floor, the wood will be ready for varnishing. If you like to, we could also seal the material with special protective coating that will strengthen its endurance. Our company also offers floor renewal procedures which remove stains, dirt and damage caused along the years of exploitation.
Floor Sanding and Polishing Stoke Newington N16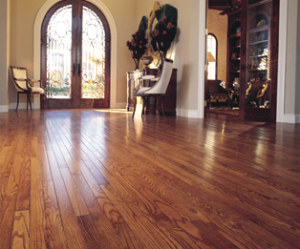 You can receive our qualitative floor sanding services at a reasonable price. We have expert workers who are trained to use the professional equipment which we provide. Our floor sanding machines and tools are modern and they leave minimal levels of dust. For a competitive price, you can receive a multitude of sanding procedures that will make your wooden floor flawless. If you have any specific requirements and needs, make sure to note them when you are making the floor sanding appointment.
Do you need floor sanding services that will guarantee you great results at reasonable cost? We are a company situated in London and we offer qualitative floor sanding Stoke Newington N16 at a price that won't empty your pockets. Our call centre provides excellent support at any time of the day. Give us a call, if you like to book a service.