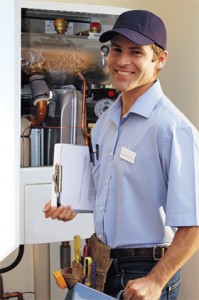 Many homes in London depend on home heating installations and in many cases this is the only heating solution they have. If you are living in such a home, then you should make sure that your heating installation is regularly inspected and properly maintained. Our company is one of the leading providers of plumbing services in London and one of our most popular offers is the home heating installation inspection service.
Annually it is booked by hundreds of people, so you can be sure that our workers have the necessary experience and skills to find the smallest problems in any heating installation. The service is available for commercial and private clients as well, so don't hesitate to call us if you want the heating installation at your office checked.
We've been in this business for many years and we are familiar with every heating installation – from the classic ones to the most modern heating installations which are available to few people. We know how important heating installations are to most people, so we do our best to deliver a top quality service which meets the requirements of the pickiest customers. We employ a team of trained technicians who have years of experienced and know how to inspect different heating installations:
• Forced Air
• Radiant Heat
• Hydronic (Hot Water Baseboard)
• Steam Radiant
• Geothermal
There isn't a heating installation which we can't maintain! If you want to have a perfectly working and safe heating installation which won't let you down in the middle of winter, then you should get in touch with our company. Our heating system inspection service can be booked on a regular basis as well. Give us a call if you want more detailed information about our company and the services we offer.