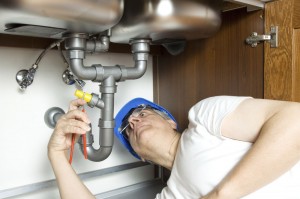 Plumbing services in Camden Town, NW1 London provided by experienced plumbers. Call us to receive a quote. Hire our local plumbing, gas and heating services in Camden Town.
Our plumbers in Camden Town, NW1 London can offer you professional plumbing services at the most competitive rates in your local area. We operate an experienced plumbing company and know how to handle all kind of sudden pipe breakages, cracks or other plumbing issues that you may face.
Our plumbing teams can offer you boiler replacements, plumbing repairs, valve fittings, boiler repair, basic and advanced installation works, bath fittings.
Plumbing Prices Camden Town
Monday/Friday 7am -7pm: £70
Monday/Friday 7am -12am: £100
Saturday 7am – 6 pm: £100
cSunday 7am – 6 pm: £100
The work is performed by our experienced plumbers, engineers, and technicians. They are well trained and also gas safe registered. We manage a team of 10 local emergency plumbers in Camden Town who deals also with leaks through ceilings, burst pipes, leaking radiators, central heating problems. Call our customer support care in order to receive more information about our 24 hr emergency plumber service.
Gas Safe Accredited Engineers Camden Town
Hiring a licensed plumbing company guarantees that the plumber or heating engineer who comes to your home is reputable and qualified to do the work to the highest of standards. PT Maintenance has a solid business strategy which has made us one of the most successful plumbing and property maintenance company in West London.
Our plumbing agency in Camden Town have grown to become a local leader of plumbing and heating services in the area of West London. We provide our services to domestic and business customers.
Plumbing Services Camden Town
Drains & blockages solutions
Emergency plumbing service
Replacement of boiler
Hot water issues
Heating and boiler repairs
Taps repair and replacement
Toilets and Water leaks
About Camden Town
Camden Town is often shortened to Camden. It is a district in inner London and forms the central neighborhood of the Borough of Camden. The district counts one among the thirty five major centers according to the London plan, lying a few miles from Charing Cross to the northern side.
Originally, Camden Town was part of St. Pancras parish, Middlesex, and manor of the Kentish Town. From the year 1791, the place became the residential district. Camden Town is situated on London Canal Network and soon after the development of railways the town became a very important location. Formerly, industries formed the economic base of the town, but it has now been replaced by entertainment, tourism, and retail.
The town has been named after the first Earl Camden, Charles Pratt. The land, on which the Camden town stands presently, belonged to the manor of the Kentish Town.
This manor was acquired by Charles Pratt who is a radical lawyer and politician of the eighteenth century, in marriage. It was in 1791 that he gave out leases for the houses that were to be constructed in the manor.
There have been major developments in the economic sector as holiday inn and other entertainment related businesses moved in the area.
The main tube station that serves the town is that of the underground station of Camden Town which also forms the primary interchange station for Charing Cross, Bank, High Barnet, and Edgware. The London over ground station that offers service here is that of Camden Road.