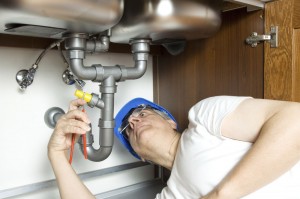 Plumbing services in Cricklewood, NW2 London provided by experienced plumbers. Call us to receive a quote. Hire our local plumbing, gas and heating services in Cricklewood.
Our plumbers in Cricklewood, NW2 London can offer you professional plumbing services at the most competitive rates in your local area. We operate an experienced plumbing company and know how to handle all kind of sudden pipe breakages, cracks or other plumbing issues that you may face.
Our plumbing teams can offer you boiler replacements, plumbing repairs, valve fittings, boiler repair, basic and advanced installation works, bath fittings.
Plumbing Prices Cricklewood
Monday/Friday 7am -7pm: £70
Monday/Friday 7am -12am: £100
Saturday 7am – 6 pm: £100
cSunday 7am – 6 pm: £100
The work is performed by our experienced plumbers, engineers, and technicians. They are well trained and also gas safe registered. We manage a team of 10 local emergency plumbers in Cricklewood who deals also with leaks through ceilings, burst pipes, leaking radiators, central heating problems. Call our customer support care in order to receive more information about our 24 hr emergency plumber service.
Gas Safe Accredited Engineers Cricklewood
Hiring a licensed plumbing company guarantees that the plumber or heating engineer who comes to your home is reputable and qualified to do the work to the highest of standards. PT Maintenance has a solid business strategy which has made us one of the most successful plumbing and property maintenance company in West London.
Our plumbing agency in Cricklewood have grown to become a local leader of plumbing and heating services in the area of West London. We provide our services to domestic and business customers.
Plumbing Services Cricklewood
Drains & blockages solutions
Emergency plumbing service
Replacement of boiler
Hot water issues
Heating and boiler repairs
Taps repair and replacement
Toilets and Water leaks
About Cricklewood
The district of Cricklewood is situated in London's north-western part. To the west, it comes between Dollis Hill and Willesden Green, Child's Hill on east, West Hamstead to its south-east, Kilburn and Brondesbury to the south and summing it up at the north is Brent Cross. Cricklewood Railway Terraces and the Mapesbury
Estate are the two conservation areas here that were awarded £1.65mn from the office of the Mayor of London in 2012 to improve the two areas. Cricklewood Station, Kilburn Station, Brondesbury Station and Willesden Green Satation serve the area.
This district remained a rural area until the railways and the underground tube got introduced in the 1870's at the Willesden Green area. Cricklewood area has a strong connection with Ireland and is home to large section of the Irish population.
1904 and 1911 were two significant years for the district, as the tram system and the bus services were introduced in these two years respectively, which led to the establishment of a number of important industries in this area.
Local attractions include the award-winning Mabesbury Dell Park on Hoveden Road. Gladstone Park is situated on the western part of the district.
Mark Twain used to visit the park and once remarked that he has seen no other place so satisfactorily situated that has everything to make life a delightful one. The Crown Pub on Cricklewood Broadway that was built in 1899 was restored fully and reopened in 2003 as The Crown Moran Hotel. Notable residents of the place include the likes of Peter O'Toole, Nick Frost and Simon Pegg.