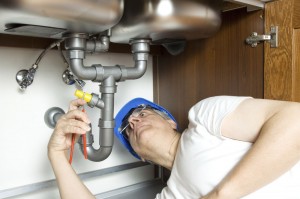 Plumbing services in Hampstead, NW3 London provided by experienced plumbers. Call us to receive a quote. Hire our local plumbing, gas and heating services in Hampstead.
Our plumbers in Hampstead, NW3 London can offer you professional plumbing services at the most competitive rates in your local area. We operate an experienced plumbing company and know how to handle all kind of sudden pipe breakages, cracks or other plumbing issues that you may face.
Our plumbing teams can offer you boiler replacements, plumbing repairs, valve fittings, boiler repair, basic and advanced installation works, bath fittings.
Plumbing Prices Hampstead
Monday/Friday 7am -7pm: £70
Monday/Friday 7am -12am: £100
Saturday 7am – 6 pm: £100
cSunday 7am – 6 pm: £100
The work is performed by our experienced plumbers, engineers, and technicians. They are well trained and also gas safe registered. We manage a team of 10 local emergency plumbers in Hampstead who deals also with leaks through ceilings, burst pipes, leaking radiators, central heating problems. Call our customer support care in order to receive more information about our 24 hr emergency plumber service.
Gas Safe Accredited Engineers Hampstead
Hiring a licensed plumbing company guarantees that the plumber or heating engineer who comes to your home is reputable and qualified to do the work to the highest of standards. PT Maintenance has a solid business strategy which has made us one of the most successful plumbing and property maintenance company in West London.
Our plumbing agency in Hampstead have grown to become a local leader of plumbing and heating services in the area of West London. We provide our services to domestic and business customers.
Plumbing Services Hampstead
Drains & blockages solutions
Emergency plumbing service
Replacement of boiler
Hot water issues
Heating and boiler repairs
Taps repair and replacement
Toilets and Water leaks
About Hampstead
Hampstead is situated on the north western side of Charing Cross. The place is more commonly called the Hampstead village. It belongs in part to the Borough of Camden situated in Inner London. The place is known for artistic, intellectual, liberal, literary, and musical associations.
The area has some of the most expensive housing complexes in entire London. The name 'Hampstead' derives from Anglo Saxon words 'ham' and 'stead' that translates in Modern English as homestead.
The introduction of North London Railways during the 1860s set forth the development of Hamstead. The expansion went further with the introduction of the Easton, Hampstead, and Charing Cross railways in the year 1907. These railways offered quick travel to the areas of central London.
The area where now stands the political wards like Frognal & Fitzjohns, had luxurious housing built between 1870s and 1880s.
twentieth century witnessed the construction of large number of buildings that include the Hillfield Court, Isokon building, Hampstead tube station, royal Free Hospital, along with many others.
The cultural attractions of the place include Keats House, Freud Museum, Fenton House, Kenwood House, Camden Arts Center, and Burgh House. The place also has a number of public houses, restaurants, and museums. As far as the transport system goes, Hampstead offers good bus service. The nearest of the tube stations of Hampstead are that of Belsize Park and Hampstead, Finchley Road and Swiss Cottage.
The nearest of the railway stations include that of the Hampstead Heath located by the South End Green, and that of Finchley Road and Frognal, situated to the west of Hampstead.