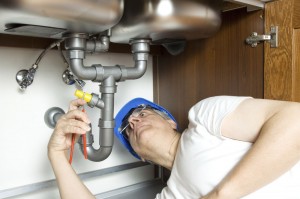 Plumbing services in Mill Hill, NW7 London provided by experienced plumbers. Call us to receive a quote. Hire our local plumbing, gas and heating services in Mill Hill.
Our plumbers in Mill Hill, NW7 London can offer you professional plumbing services at the most competitive rates in your local area. We operate an experienced plumbing company and know how to handle all kind of sudden pipe breakages, cracks or other plumbing issues that you may face.
Our plumbing teams can offer you boiler replacements, plumbing repairs, valve fittings, boiler repair, basic and advanced installation works, bath fittings.
Plumbing Prices Mill Hill
Monday/Friday 7am -7pm: £70
Monday/Friday 7am -12am: £100
Saturday 7am – 6 pm: £100
cSunday 7am – 6 pm: £100
The work is performed by our experienced plumbers, engineers, and technicians. They are well trained and also gas safe registered. We manage a team of 10 local emergency plumbers in Mill Hill who deals also with leaks through ceilings, burst pipes, leaking radiators, central heating problems. Call our customer support care in order to receive more information about our 24 hr emergency plumber service.
Gas Safe Accredited Engineers Mill Hill
Hiring a licensed plumbing company guarantees that the plumber or heating engineer who comes to your home is reputable and qualified to do the work to the highest of standards. PT Maintenance has a solid business strategy which has made us one of the most successful plumbing and property maintenance company in West London.
Our plumbing agency in Mill Hill have grown to become a local leader of plumbing and heating services in the area of West London. We provide our services to domestic and business customers.
Plumbing Services Mill Hill
Drains & blockages solutions
Emergency plumbing service
Replacement of boiler
Hot water issues
Heating and boiler repairs
Taps repair and replacement
Toilets and Water leaks
About Mill Hill
The affluent suburb of Mill Hill is located in the Borough of Barnet and was a part of the historic Middlesex County, until it was taken over by London. The district is made up of a number of distinctive parts, namely the Mill Hill Broadway, the Mill Hill Village, Hale and Mill Hill East. The area is served by the stations Mill Hill Broadway and Mill Hill East .
The district is used to be referred as Myllehill, meaning "hill with a windmill". The oldest inhabited part of this area is the Mill Hill Village. Five shops, namely, Griffins, Cook & Son, Hawes Brothers, The Blenheim Steps and Vincett's, used to thrive in the village until the late 1960's.
All of these have now been turned into private houses, due to the fact that the retail interest in the area moved to the Mill Hill Broadway. It was the working place of Oxford English Dictionary's first edition back in 1879 by lexicographer James Murray. Researchers from the area's National Institute of Medical Research discovered interferon, gas and liquid chromatography and SRY-the gene that determines sex.
A number of notable people are associated with the place directly or indirectly and that includes the likes of Graham Hill, Damon Hill, botanist Peter Collinson, traveler Celia Fiennes, novelist and playwright Michael Frayn, Singapore's founder Sir Stamford Raffles, parliamentarian John Wikes, actress Angharad Rees and abolitionist William Wilberforce. This place hosted the contestants of the reality TV show, "The X Factor" in 2010.