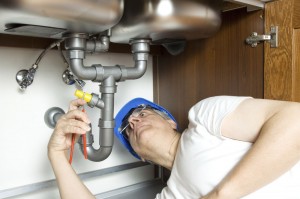 Home plumbing services in Marylebone, W1 London provided by PT Maintenance. Call our plumbers for a quote. Hire our local plumbing, gas and heating services in Marylebone.
Our plumbers in Marylebone, W1 London can offer you professional plumbing services at the most competitive rates in your local area. We operate an experienced plumbing company and know how to handle all kind of sudden pipe breakages, cracks or other plumbing issues that you may face.
Our plumbing teams can offer you boiler replacements, plumbing repairs, valve fittings, boiler repair, basic and advanced installation works, bath fittings.
Plumbing Prices Marylebone
Monday/Friday 7am -7pm: £70
Monday/Friday 7am -12am: £100
Saturday 7am – 6 pm: £100
cSunday 7am – 6 pm: £100
The work is performed by our experienced plumbers, engineers, and technicians. They are well trained and also gas safe registered. We manage a team of 10 local emergency plumbers in Marylebone who deals also with leaks through ceilings, burst pipes, leaking radiators, central heating problems. Call our customer support care in order to receive more information about our 24 hr emergency plumber service.
Gas Safe Accredited Engineers Marylebone
Hiring a licensed plumbing company guarantees that the plumber or heating engineer who comes to your home is reputable and qualified to do the work to the highest of standards. PT Maintenance has a solid business strategy which has made us one of the most successful plumbing and property maintenance company in West London.
Our plumbing agency in Marylebone have grown to become a local leader of plumbing and heating services in the area of West London. We provide our services to domestic and business customers.
Plumbing Services Marylebone
Drains & blockages solutions
Emergency plumbing service
Replacement of boiler
Hot water issues
Heating and boiler repairs
Taps repair and replacement
Toilets and Water leaks
About Marylebone
Marylebone has had its name counted under the most fashionable areas in London ever since the seventeenth century. The place is famous for being home to some of the most famous people and it still continues to be home to some. It is centrally located in London.
Marylebone derives its name from that of the medieval St. Mary's church and the Tyburn River. In fact, the place has been widely known from the fourteenth century when it was the home to Middlesex Gallows that was also called the Tyburn Tree. It was in the 16th century when Henry VIII was attracted to this place and which the king used as the royal Hunting Park. The Park also housed a hunting lodge that Devonshire Mews now occupies.
Marylebone is bordered by the Oxford Street on the south and it is the famous destination for shoppers from all over the world. There are exclusive boutiques and shops where anything can be bought starting from Stradivarius violins to buttons. The restaurants are exquisite and so is the cuisine. The most stylish and modernized bars and ales in Marylebone offer great treat with the brilliant collection of wine.
The place has been home to several men of reputation. The Wimpole Street in Marylebone is where Sir Arthur Conan Doyle had set up his ophthalmic practice in the year 1891. Charles Dickens has also lived in Marylebone with his father who was indebted and on whom was based the character of Wilkin Micawber.