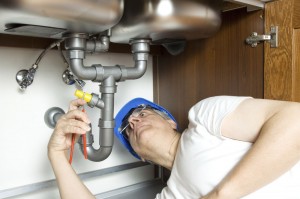 Professional plumbers Mayfair, W1 London. Hire our local plumbing, gas and heating services in Mayfair. Our plumbers in Mayfair, W1 London can offer you professional plumbing services at the most competitive rates in your local area. We operate an experienced plumbing company and know how to handle all kind of sudden pipe breakages, cracks or other plumbing issues that you may face.
Our plumbing teams can offer you boiler replacements, plumbing repairs, valve fittings, boiler repair, basic and advanced installation works, bath fittings.
Plumbing Prices Mayfair
Monday/Friday 7am -7pm: £70
Monday/Friday 7am -12am: £100
Saturday 7am – 6 pm: £100
cSunday 7am – 6 pm: £100
The work is performed by our experienced plumbers, engineers, and technicians. They are well trained and also gas safe registered. We manage a team of 10 local emergency plumbers in Mayfair who deals also with leaks through ceilings, burst pipes, leaking radiators, central heating problems. Call our customer support care in order to receive more information about our 24 hr emergency plumber service.
Gas Safe Accredited Engineers Mayfair
Hiring a licensed plumbing company guarantees that the plumber or heating engineer who comes to your home is reputable and qualified to do the work to the highest of standards. PT Maintenance has a solid business strategy which has made us one of the most successful plumbing and property maintenance company in West London.
Our plumbing agency in Mayfair have grown to become a local leader of plumbing and heating services in the area of West London. We provide our services to domestic and business customers.
Plumbing Services Mayfair
Drains & blockages solutions
Emergency plumbing service
Replacement of boiler
Hot water issues
Heating and boiler repairs
Taps repair and replacement
Toilets and Water leaks
About Mayfair
Mayfair enjoys a centralized location in London. The place, deriving its name from the May fair held in the place for about a hundred years, is situated within the Westminster city.
Mayfair, in the recent times, adheres itself more to commerce and most of the old buildings and homes have turned into commercial buildings. The place, however, is not entirely devoid of residential buildings. In fact, Mayfair houses a great number of luxury hotels London is famous for.
Anciently, the place formed part of St. Martin in the Fields parish, and later in the year 1724, it became part of the Hanover Square. The May Fair, from which the district takes its name, was held for a fortnight. However, the festival was banned from the region in the year 1764. Mayfair counted among the premier residential addresses in London before the IInd World War. A major part of the district was developed between mid seventeenth and mid eighteenth century by a good number of landlords. Moreover, there are a number of
buildings here that remain from Gregorian period.
Mayfair had such residents as Dukes of Westminster and the Grosvenor members. As Sir Thomas Grosvenor was married to Mary Davies, the place on which stands the Grosvenor estate was got in dowry in the year 1677. The Grosvenor Square lies in the northern part of Mayfair, while its southern part was developed by Berkeley family which became famous as the Berkeley Square.