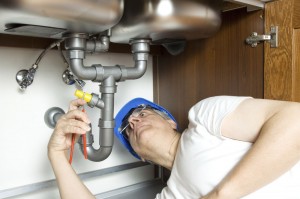 Professional plumbers Notting Hill, W11 London. Hire the local plumbing services of PT Maintenance. Hire our local plumbing, gas and heating services in Notting Hill.
Our plumbers in Notting Hill, W11 London can offer you professional plumbing services at the most competitive rates in your local area. We operate an experienced plumbing company and know how to handle all kind of sudden pipe breakages, cracks or other plumbing issues that you may face.
Our plumbing teams can offer you boiler replacements, plumbing repairs, valve fittings, boiler repair, basic and advanced installation works, bath fittings.
Plumbing Prices Notting Hill
Monday/Friday 7am -7pm: £70
Monday/Friday 7am -12am: £100
Saturday 7am – 6 pm: £100
cSunday 7am – 6 pm: £100
The work is performed by our experienced plumbers, engineers, and technicians. They are well trained and also gas safe registered. We manage a team of 10 local emergency plumbers in Notting Hill who deals also with leaks through ceilings, burst pipes, leaking radiators, central heating problems. Call our customer support care in order to receive more information about our 24 hr emergency plumber service.
Gas Safe Accredited Engineers Notting Hill
Hiring a licensed plumbing company guarantees that the plumber or heating engineer who comes to your home is reputable and qualified to do the work to the highest of standards. PT Maintenance has a solid business strategy which has made us one of the most successful plumbing and property maintenance company in West London.
Our plumbing agency in Notting Hill have grown to become a local leader of plumbing and heating services in the area of West London. We provide our services to domestic and business customers.
Plumbing Services Notting Hill
Drains & blockages solutions
Emergency plumbing service
Replacement of boiler
Hot water issues
Heating and boiler repairs
Taps repair and replacement
Toilets and Water leaks
About Notting Hill
The district of Notting Hill lies to the north-west of Kensington Gardens in London. Portobello Road Market and Notting Hill Carnival are the famous attractions of this cosmopolitan district. It is reputed for terraces of Victorian townhouses, shopping, restaurants, etc. Current Chancellor of Exchequer, George Osborne and Current Prime Minister of the UK, David Cameron, once used to live in Notting Hill.
Apart from Portobello Road, Ladbroke Gove, Noting Hill Gate, North Kensington, Westbourne Grove are important areas within the district. Ladbroke Grove station, which lies at the intersection of Ladbroke Grove and Westway, connects the district with cities tube railway.
There are various suppositions regarding the derivation of the word Notting Hill. The word Knottynghull was found in the official documents of 14th century. A manor by the name Notingbarons in court records of King Henry VIII. However, the latest proposition is that Saxon name Cnotta might be the origin of name. It used to be a rural region until 19th century.
The area surrounding the Pottery Lane used to be utilised for production of tiles and bricks. Piggery was also prominent in this same area.
Notting Hill Festival, the major attraction of the district, is organised and led by Caribbean population since 1965. Until present, the carnival is estimated to have attracted 1.5 million people, which has made it recognisable among the biggest street carnivals in Europe. The carnival is estimated to contribute £93000000 to the economy of the UK.