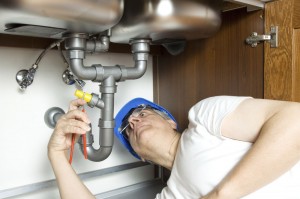 Plumbing services in Shepherds Bush, W12 London at the most competitive price provided by PT Maintenance. Hire our local plumbing, gas and heating services in Shepherds Bush.
Our plumbers in W12 Shepherds Bush, London can offer you professional plumbing services at the most competitive rates in your local area. We operate an experienced plumbing company and know how to handle all kind of sudden pipe breakages, cracks or other plumbing issues that you may face.
Our plumbing teams can offer you boiler replacements, plumbing repairs, valve fittings, boiler repair, basic and advanced installation works, bath fittings.
Plumbing Prices Shepherds Bush
Monday/Friday 7am -7pm: £70
Monday/Friday 7am -12am: £100
Saturday 7am – 6 pm: £100
cSunday 7am – 6 pm: £100
The work is performed by our experienced plumbers, engineers, and technicians. They are well trained and also gas safe registered. We manage a team of 10 local emergency plumbers in Shepherds Bush who deals also with leaks through ceilings, burst pipes, leaking radiators, central heating problems. Call our customer support care in order to receive more information about our 24 hr emergency plumber service.
Gas Safe Accredited Engineers Shepherds Bush
Hiring a licensed plumbing company guarantees that the plumber or heating engineer who comes to your home is reputable and qualified to do the work to the highest of standards. PT Maintenance has a solid business strategy which has made us one of the most successful plumbing and property maintenance company in West London.
Our plumbing agency in Shepherds Bush have grown to become a local leader of plumbing and heating services in the area of West London. We provide our services to domestic and business customers.
Plumbing Services Shepherds Bush
Drains & blockages solutions
Emergency plumbing service
Replacement of boiler
Hot water issues
Heating and boiler repairs
Taps repair and replacement
Toilets and Water leaks
About Shepherds Bush
Shepherds Bush is situated in the West London and is a Borough in Hammersmith. It has huge amount of residential areas while the shopping areas can be found in the northern side. There is the Westfield shopping centre that is known to be the biggest centre in Europe. The main thoroughfares of the place come through Uxbridge, Askew Road, and Goldhawk Road as they contain huge amount of restaurants, shops and pubs. The main focal point of this area is the Shepherds Bush Green that is triangular and approximately 8-acre in size.
The main commercial activity in this area revolves around the Westfield Shopping centre and some small shops that run around the northern part Green. The Shepherds Bush had evolved because this place was mainly the resting place for many shepherds when they were on the way to Smithfield Market. There is another theory that says that the name could have been based on a famous person's name who might have lived there. There are evidences that show that human inhabitation has been there in this area since the Iron Age.
The area has been there in the books since the year 704. It is said that in this year the Bishop of London i.e. Waldhere had bought this area.
Some of the famous areas here include BBC TV Centre's office. There is also the Shepherds Building in Rockley Road and it is 160,000 sq. ft. in size. This is an ancient place that has evolved well with time.