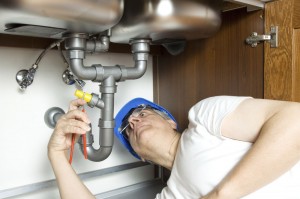 Local plumbers in Bayswater, W2 London provided by PT Maintenance. Professional plumbing solutions. Professional plumbers Bayswater, W2 London. Hire our local plumbing, gas and heating services in Bayswater.
Our plumbers in Bayswater, W2 London can offer you professional plumbing services at the most competitive rates in your local area. We operate an experienced plumbing company and know how to handle all kind of sudden pipe breakages, cracks or other plumbing issues that you may face.
Our plumbing teams can offer you boiler replacements, plumbing repairs, valve fittings, boiler repair, basic and advanced installation works, bath fittings.
Plumbing Prices Bayswater
Monday/Friday 7am -7pm: £70
Monday/Friday 7am -12am: £100
Saturday 7am – 6 pm: £100
cSunday 7am – 6 pm: £100
The work is performed by our experienced plumbers, engineers, and technicians. They are well trained and also gas safe registered. We manage a team of 10 local emergency plumbers in Bayswater who deals also with leaks through ceilings, burst pipes, leaking radiators, central heating problems. Call our customer support care in order to receive more information about our 24 hr emergency plumber service.
Gas Safe Accredited Engineers Bayswater
Hiring a licensed plumbing company guarantees that the plumber or heating engineer who comes to your home is reputable and qualified to do the work to the highest of standards. PT Maintenance has a solid business strategy which has made us one of the most successful plumbing and property maintenance company in West London.
Our plumbing agency in Bayswater have grown to become a local leader of plumbing and heating services in the area of West London. We provide our services to domestic and business customers.
Plumbing Services Bayswater
Drains & blockages solutions
Emergency plumbing service
Replacement of boiler
Hot water issues
Heating and boiler repairs
Taps repair and replacement
Toilets and Water leaks
About Bayswater
The city of Westminster finds Bayswater located within in the central region in London. Bayswater is built up district at three miles west of the north west of the Charing Cross. The place borders the much famous Hyde Park on its northern side. Bayswater counts among the cosmopolitan areas of London and as a result enjoys the diverse local population. The place also has a very good number of hotels. You will find there a mix of the native English speaking people along with the Greek and the Americans. Brazilians do not go entirely amiss in Bayswater.
People mostly visit Bayswater for the beautiful streets and the garden squares that are lined with the stucco terraces coming down from the Victorian period. These are, however, subdivided into boarding houses and flats. History has it that when Doomsday Book was compiled, the Abbey of Westminster owned the land. The tenant in the building who was of consequence was Bainiardus and his name had been long attached to a part of the place. It was in the year 1653 the parliamentary grant of Abbey or Chapter land describes the place as being near to some Baynard's watering.
The most notable places of interest in the Bayswater area that attracts tourists from all over the world include Hyde Park, Marble Arch, Whiteleys Shopping Center, Opus Dei, and St. Sophia's Cathedral. The place has also been home to some of the most eminent people such as Winston Churchill, Reginald Gray, Guglielmo Marconi, to name a few.