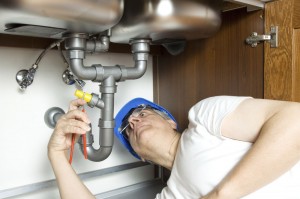 Professional plumbers in Hammersmith, W6 London. Contact PT Maintenance for local plumbing services. Hire our local plumbing, gas and heating services in Hammersmith.
Our plumbers in Hammersmith, W6 London can offer you professional plumbing services at the most competitive rates in your local area. We operate an experienced plumbing company and know how to handle all kind of sudden pipe breakages, cracks or other plumbing issues that you may face.
Our plumbing teams can offer you boiler replacements, plumbing repairs, valve fittings, boiler repair, basic and advanced installation works, bath fittings.
Plumbing Prices Hammersmith
Monday/Friday 7am -7pm: £70
Monday/Friday 7am -12am: £100
Saturday 7am – 6 pm: £100
cSunday 7am – 6 pm: £100
The work is performed by our experienced plumbers, engineers, and technicians. They are well trained and also gas safe registered. We manage a team of 10 local emergency plumbers in Hammersmith who deals also with leaks through ceilings, burst pipes, leaking radiators, central heating problems. Call our customer support care in order to receive more information about our 24 hr emergency plumber service.
Gas Safe Accredited Engineers Hammersmith
Hiring a licensed plumbing company guarantees that the plumber or heating engineer who comes to your home is reputable and qualified to do the work to the highest of standards. PT Maintenance has a solid business strategy which has made us one of the most successful plumbing and property maintenance company in West London.
Our plumbing agency in Hammersmith have grown to become a local leader of plumbing and heating services in the area of West London. We provide our services to domestic and business customers.
Plumbing Services Hammersmith
Drains & blockages solutions
Emergency plumbing service
Replacement of boiler
Hot water issues
Heating and boiler repairs
Taps repair and replacement
Toilets and Water leaks
About Hammersmith
The district of Hammersmith is situated in West London, England. This district is the English home to some popular multi-national companies such as Coca Cola, Universal Music Group, Disney etc and forms one of the key commercial centre and transport hubs of West London. Shepherds Bush forms the northern part, followed by Chiswick in west, Fulham to its south and Kensington summing up the eastern part. For decades, the Polish
minority of London have made this district its main centre.
Sir Nicholas Crispe built the first parish church of Hammersmith back in the early 1660's which later came to be known as St.Paul's. The church housed a monument dedicated to Crispe along with King Charles 1's bronze bust by Hubert LeSueur. William Tierney Clarke designed the Hammersmith Suspension Bridge, which got built in 1827 across the Thames and was rebuilt in 1893. Two Scots named Lewis Kennedy and James Lee formed the Vineyard Nursery, which in the next 150 years introduced a number of rare plants to England such as rose tree and fuchsia.
As far as the entertainment and culture is concerned, the district houses Riverside Studios, Lyric Hammersmith Theatre and the Hammersmith Apollo concert hall. "The Dove", which is known as the world's smallest bar and was frequented by Graham Green and Ernest Hemingway in the past, is in this district. In popular culture, the district features as the Pocket family's home in the "Great expectations" by Charles Dickens. It is the birthplace of actors such as Hugh Grant, Daniel Radcliffe and Tom hardy.