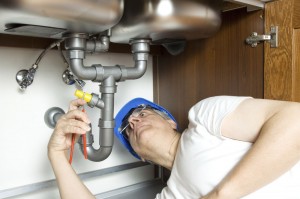 Plumbing services in Kensington, W8 London provided by experienced plumbers. Call us to receive a quote. Hire our local plumbing, gas and heating services in Kensington.
Our plumbers in Kensington, W8 London can offer you professional plumbing services at the most competitive rates in your local area. We operate an experienced plumbing company and know how to handle all kind of sudden pipe breakages, cracks or other plumbing issues that you may face.
Our plumbing teams can offer you boiler replacements, plumbing repairs, valve fittings, boiler repair, basic and advanced installation works, bath fittings.
Plumbing Prices Kensington
Monday/Friday 7am -7pm: £70
Monday/Friday 7am -12am: £100
Saturday 7am – 6 pm: £100
cSunday 7am – 6 pm: £100
The work is performed by our experienced plumbers, engineers, and technicians. They are well trained and also gas safe registered. We manage a team of 10 local emergency plumbers in Kensington who deals also with leaks through ceilings, burst pipes, leaking radiators, central heating problems. Call our customer support care in order to receive more information about our 24 hr emergency plumber service.
Gas Safe Accredited Engineers Kensington
Hiring a licensed plumbing company guarantees that the plumber or heating engineer who comes to your home is reputable and qualified to do the work to the highest of standards. PT Maintenance has a solid business strategy which has made us one of the most successful plumbing and property maintenance company in West London.
Our plumbing agency in Kensington have grown to become a local leader of plumbing and heating services in the area of West London. We provide our services to domestic and business customers.
Plumbing Services Kensington
Drains & blockages solutions
Emergency plumbing service
Replacement of boiler
Hot water issues
Heating and boiler repairs
Taps repair and replacement
Toilets and Water leaks
About Kensington
Kensington is a district and town of central and west London, England. This is an affluent and highly populated area which includes the highly popular South Kensington museum district. The Kensington High Street is a busy commercial centre which includes several shops.
South Kensington is another busy area with several types of shops located near the tube station. South Kensington is considered as part of Kensington but North and West Kensington are not considered part of Kensington.
Kensington is considered to be a highly affluent area with lots of expensive garden squares and streets. The whole area is densely populated and full of mid-rise Georgian and Victorian terraced houses. Travellers visiting Kensington will definitely not want to miss some of the notable attractions of the place like Royal Albert Hall, Kensington Palace, Natural History Museum, Heythrop College and many more places.
The Kensington Church Street is another popular destination for tourists as the place is filled with antique shops and cafes. The neighbouring areas of Kensington include some of the popular areas like Hammersmith, Shepherd's Bush and Earl's Court.
The area is well connected with Heathrow Airport and Central London by Cromwell Road and A4. The public transportation service of Kensington makes it quite easy for people to travel from one place to the other. The rail stations of South Kensington, Gloucester Road as well as High Street Kensington are available for the commuters. Apart from that local bus services are also available with improved frequency which makes travelling absolutely hassle free.