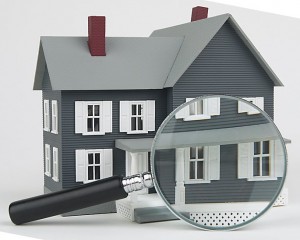 PT Maintenance provides property inventories services in Hendon, NW4 London at the most competitive prices in West London. We offer to landlords and estate agents an independent, and professional inventory report performed by highly dedicated team. Our reports protect tenants and landlords because they include in deep descriptions of the condition and content of a property.
Our inventory solutions are approved by AIIC – Association of Independent Inventory Clerks. We attach didgital photographs to the inventory reports that prove the condition of the property. All reports are prepared within 48 hours of the visit to the property.
An inventory report provided by PT Maintenance will have you rights protected at all times during a lease, since they are considered an official document which signed by all parties. Our company has gained the reputation of one of the most trusted inventory firms in Hendon, NW4 because of our competitve rates and professionalism.
Our Rates
1 Bedroom Flat: £70
2 Bedroom Flat: £80
3 Bedroom Flat: £95
4 Bedroom Flat: £110
Below you can find more information about our reports in Hendon.
Inventories Hendon
This is an official document which provides a record of the accessories, furnishing and decoration of your home at the start of a tenancy. It describes the condition of the entire accommodation: from the front entrance through each room, and includes any outdoor space. It includes high resolution photos of each room for a quick overview.
Check in Reports Hendon
This is an inventory report that takes place at the beginning of the tenancy agreement. It is prepared by a certified inventory clerk from our company in Hendon and presents a self-evident document containing both written and photographic materials that prove the condition of the property.
Check out Reports Kentish Town
PT Maintenance provides accurate check out reports prepared by our independent inventory clerks in Kentish Town. This kind of inventory report is conducted at the end of the tenancy agreement and represents the current condition of the accommodation when the tenants move out.
EPC's Reports Kentish Town
This is an Energy Performance Certificate, also known as 'EPC', that you should prepare when your home is rented out. The EPC report is part of the European legislation that investigates the climate change and tries to reduce the emissions of carbon dioxide.
About Hendon
Hendon is a suburban area of London. Charring Cross is at a distance of 11 kilometres to the southeast of Hendon. Mill Hill and Cricklewood surround Hendon respectively on the north and South while to the East and West of it are Temple Fortune and Colindale respectively. Apart from these areas and districts, church end, Edgware, Golders Green and Neasden are other areas close to Hendon.
Hendon Central is the tube station that serves the region. The station is served by the trains running on Edgware Branch of Northern Line of London Underground Network. Besides, Hendon Railway Station, Hendon Aerodrome and several minicab services are available in the region. Hendon Aerodrome is historically remarkable.
Delivery of first airmail, first descent of a parachute from a motorized aircraft and first night flight are some of the feat that Hendon is remembered for. Hendon is the site that provided aerial defence to any land for the first time in history. In fact, historic significance of Hendon is itself an attraction for the land.
Hendon was a Middlesex county civil parish. In 1860s, Great Northern Railways and Midland Railway became functional through Hendon while the underground network touched the area in early 20th century.
The development of Hendon big industry, which focused on aviation works and manufacture of motors, started in 1880s. Hendon was urbanised in 1894 and became a municipal borough in 1932 but the status was abolished and it became a part of Borough of Barnet in 1965.