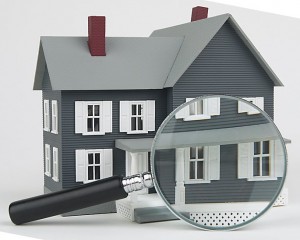 PT Maintenance provides property inventories services in Kensington, W8 London at the most competitive prices in West London. We offer to landlords and estate agents an independent, and professional inventory report performed by highly dedicated team. Our reports protect tenants and landlords because they include in deep descriptions of the condition and content of a property.
Our inventory solutions are approved by AIIC – Association of Independent Inventory Clerks. We attach didgital photographs to the inventory reports that prove the condition of the property. All reports are prepared within 48 hours of the visit to the property.
An inventory report provided by PT Maintenance will have you rights protected at all times during a lease, since they are considered an official document which signed by all parties. Our company has gained the reputation of one of the most trusted inventory firms in Kensington, W8 because of our competitve rates and professionalism.
Our Rates
1 Bedroom Flat: £70
2 Bedroom Flat: £80
3 Bedroom Flat: £95
4 Bedroom Flat: £110
Below you can find more information about our reports in Kensington.
Inventories Kensington
This is an official document which provides a record of the accessories, furnishing and decoration of your home at the start of a tenancy. It describes the condition of the entire accommodation: from the front entrance through each room, and includes any outdoor space. It includes high resolution photos of each room for a quick overview.
Check in Reports Kensington
This is an inventory report that takes place at the beginning of the tenancy agreement. It is prepared by a certified inventory clerk from our company in Kensington and presents a self-evident document containing both written and photographic materials that prove the condition of the property.
Check out Reports Kensington
PT Maintenance provides accurate check out reports prepared by our independent inventory clerks in Kensington. This kind of inventory report is conducted at the end of the tenancy agreement and represents the current condition of the accommodation when the tenants move out.
EPC's Reports Kensington
This is an Energy Performance Certificate, also known as 'EPC', that you should prepare when your home is rented out. The EPC report is part of the European legislation that investigates the climate change and tries to reduce the emissions of carbon dioxide.
About Kensington
Kensington is a district and town of central and west London, England. This is an affluent and highly populated area which includes the highly popular South Kensington museum district. The Kensington High Street is a busy commercial centre which includes several shops.
South Kensington is another busy area with several types of shops located near the tube station. South Kensington is considered as part of Kensington but North and West Kensington are not considered part of Kensington.
Kensington is considered to be a highly affluent area with lots of expensive garden squares and streets. The whole area is densely populated and full of mid-rise Georgian and Victorian terraced houses. Travellers visiting Kensington will definitely not want to miss some of the notable attractions of the place like Royal Albert Hall, Kensington Palace, Natural History Museum, Heythrop College and many more places.
The Kensington Church Street is another popular destination for tourists as the place is filled with antique shops and cafes. The neighbouring areas of Kensington include some of the popular areas like Hammersmith, Shepherd's Bush and Earl's Court.
The area is well connected with Heathrow Airport and Central London by Cromwell Road and A4. The public transportation service of Kensington makes it quite easy for people to travel from one place to the other. The rail stations of South Kensington, Gloucester Road as well as High Street Kensington are available for the commuters. Apart from that local bus services are also available with improved frequency which makes travelling absolutely hassle free.