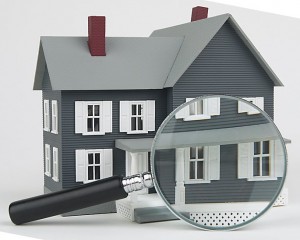 PT Maintenance provides property inventories services in Maida Vale, W9 London at the most competitive prices in West London. We offer to landlords and estate agents an independent, and professional inventory report performed by highly dedicated team. Our reports protect tenants and landlords because they include in deep descriptions of the condition and content of a property.
Our inventory solutions are approved by AIIC – Association of Independent Inventory Clerks. We attach didgital photographs to the inventory reports that prove the condition of the property. All reports are prepared within 48 hours of the visit to the property.
An inventory report provided by PT Maintenance will have you rights protected at all times during a lease, since they are considered an official document which signed by all parties. Our company has gained the reputation of one of the most trusted inventory firms in Maida Vale, W9 because of our competitve rates and professionalism.
Our Rates
1 Bedroom Flat: £70
2 Bedroom Flat: £80
3 Bedroom Flat: £95
4 Bedroom Flat: £110
Below you can find more information about our reports in Maida Vale.
Inventories Maida Vale
This is an official document which provides a record of the accessories, furnishing and decoration of your home at the start of a tenancy. It describes the condition of the entire accommodation: from the front entrance through each room, and includes any outdoor space. It includes high resolution photos of each room for a quick overview.
Check in Reports Maida Vale
This is an inventory report that takes place at the beginning of the tenancy agreement. It is prepared by a certified inventory clerk from our company in Maida Vale, W9 and presents a self-evident document containing both written and photographic materials that prove the condition of the property.
Check out Reports Maida Vale
PT Maintenance provides accurate check out reports prepared by our independent inventory clerks in Maida Vale.This kind of inventory report is conducted at the end of the tenancy agreement and represents the current condition of the accommodation when the tenants move out.
EPC's Reports Maida Vale
This is an Energy Performance Certificate, also known as 'EPC', that you should prepare when your home is rented out. The EPC report is part of the European legislation that investigates the climate change and tries to reduce the emissions of carbon dioxide.
About Maida Vale
The residential district – Maida Vale – is situated in Western London with St. John's Wood to its East and Kilburn to its South. It forms fraction of Northern Paddington and the City of Westminster. The Tube Station that serves Maida Vale lies between Warwick Avenue Station and Kilburn Park Station on Bakerloo Line. It is included among Travel Card Zone 2 stations and was inaugurated on 6th June, 1915.
Lord's Cricket Ground and St. John's Wood are located Eastward of Maida Vale. Studios of BBC Radio's network are also among important places in the district. The junction of Regent's Canal and Grand Union Canal in southern Maida Vale is called Little Venice due to the water-bodies and houseboats.
The place is one of prime residential areas in London and is reputed for shops and restaurants. Canal Cafe Theatre and Puppet, Theatre Barge are famous for comedy and puppet shows respectively. Warwick Castle
and Waterside Cafe are popular pubs in the region. The waterbus service connects Little Venice with Regent's Park, London Zoo and Camden Town. Other areas of Maida Vale have large communal gardens, wide boulevards and late Edwardian & Victorian mansion blocks.
The district is bounded by Maida Vale Road, Kilburn Park road, Regent's Canal & Maida Avenue. There is also the Blomfield Road & Shirland Road to the Northeast, Northwest South and Southwest respectively. Maida Vale was established as middle- class residential estate after the battle in the 19th century.