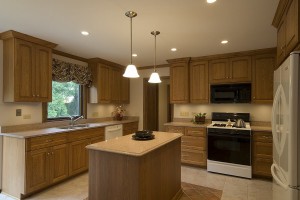 Book professional refurbishment services in New Cross, SE14 with PTMaintenance and receive adequate and free of charge viewing. Call us now!
If you need a home refurbishment service and you live in New Cross, SE14, please, check out our company. We are in this business and will gladly help you renovate your home. Our service is expedite and very reliable. We always come on time and work with passion and desire. Our builders are very skilled and competent. They know what they are doing because they are professionals. Plus, they have many years of experience in this field.
If you need our service, contact us. We'll make an appointment and visit your place for an inspection and discussion. Then we will carry out the task. Want to join us?
Get a Free Quote
Please, let your workers know that I'm very impressed with the refurbishment service they delivered.
– Wendy
The reason why I was postponing the house refurbishment was the price of the procedure. However, your service is much less expensive than what I have expected.
– Gracie
Refurbishment Services from PTMaintenance
Consultation with experts free of charge
Qualified builders with extensive experience
Set time frames
Service that fits your budget
Renovation Services New Cross, SE14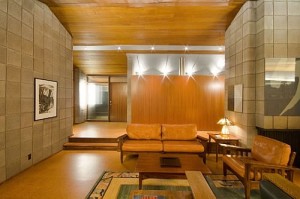 Even though some people are reluctant to spend money on home refurbishment, sometimes it is necessary. Over time houses become vulnerable due to normal wear and tear of the materials it was made of. Bad weather conditions also contribute to damaging a house. Sometimes it is that people just want to refresh their homes a little, you know, breathe new life into them. No matter what your case is, our company can help you refurbish your property. We offer a wide range of renovation options for you. Our company is operated in London and currently covering the area of New Cross, SE14. If you need good refurbishment services, get in touch with us.
Professional Refurbishment New Cross, SE14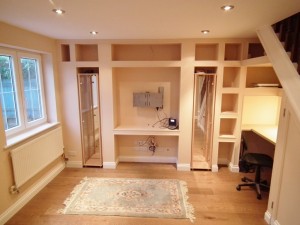 Laying a new floor, tiling, painting, bathroom fitting – all these can be so tedious and time consuming. Things get even more complicated if you don't buy the right materials or lack the experience and knowledge needed for completing the refurbishment project. Now, you don't have to worry about building materials or tools. We will send you a team of expert who will give you a detailed information about the completion of the home improvement project, the time and the expenses it will take. They are available seven days a week in New Cross, SE14 so don't wait and get your house refurbished at an exclusively low price.