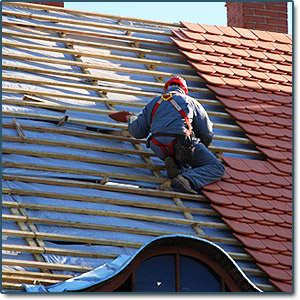 Professional roofing services in Hendon, London provided by PT Maintenance. Call our roofers for a quote. Finding roofing services in Hendon, NW6 that are reliable, convenient and affordable isn't an easy job, especially if you live in a city like London, where there are hundreds of contractors that claim to offer the best roofing services.
As a homeowner, you probably know that the roof is one of the most important parts of your home and it is very important that you have it inspected and maintained regularly. These inspections may prevent serious problems with the roof – leaks, structural problems, etc. The best way to do this is to hire professional workers like the ones we employ.
Our company offers the most affordable and convenient roofing solutions in London, and we are absolutely sure that there isn't a roofing job which our employees can't handle. We've been in this business for several years, but we are already the favorite choice of hundreds of people when it comes to roofing services.
We are so popular in Hendon, because:
•Through the years we worked on hundreds of different projects, so we are familiar with the most recent
roofing technologies, and we know how to apply them in order to get the best results.
•We employ a team of trained, experienced and vetted workers, who work according the highest standards and are highly motivated to achieve the results expected by our clients.
•We are capable of performing all kinds of roofing jobs – installation, planning, designing, replacing, maintaining, inspecting or repairing.
•We provide the required equipment and materials, so you don't need to worry about additional expenses.
A well maintained roof can save you a lot of money and troubles. Imagine your roof leaking in the middle of
winter? This will be a huge problem, but thanks to regular inspections made by us, you can make sure that this won't ever happen to you. We guarantee that our employees will do their best to find even the smallest problems with your roof and take care of them before they cause any troubles. Thanks to our rich experience, we are familiar with just about every type of roof, so we assure you that there isn't a roofing job which we can't take on.
We offer a wide range of roofing services in Hendon, for example:
Carrying out urgent or planned roof repairs
Replacing, designing and building roofs
Building and replacing roof lighting
Install fascia boards, gutters and bargeboards
Loft conversion and loft insulation
About Hendon
Hendon is a suburban area of London. Charring Cross is at a distance of 11 kilometres to the southeast of Hendon. Mill Hill and Cricklewood surround Hendon respectively on the north and South while to the East and West of it are Temple Fortune and Colindale respectively. Apart from these areas and districts, church end, Edgware, Golders Green and Neasden are other areas close to Hendon.
Hendon Central is the tube station that serves the region. The station is served by the trains running on Edgware Branch of Northern Line of London Underground Network. Besides, Hendon Railway Station, Hendon Aerodrome and several minicab services are available in the region. Hendon Aerodrome is historically remarkable.
Delivery of first airmail, first descent of a parachute from a motorized aircraft and first night flight are some of the feat that Hendon is remembered for. Hendon is the site that provided aerial defence to any land for the first time in history. In fact, historic significance of Hendon is itself an attraction for the land.
Hendon was a Middlesex county civil parish. In 1860s, Great Northern Railways and Midland Railway became functional through Hendon while the underground network touched the area in early 20th century.
The development of Hendon big industry, which focused on aviation works and manufacture of motors, started in 1880s. Hendon was urbanised in 1894 and became a municipal borough in 1932 but the status was abolished and it became a part of Borough of Barnet in 1965.