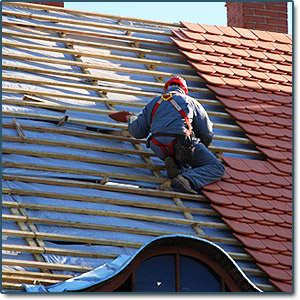 Professional roofing services in Mill Hill, London provided by PT Maintenance. Call our roofers for a quote. Finding roofing services in Mill Hill, NW7 that are reliable, convenient and affordable isn't an easy job, especially if you live in a city like London, where there are hundreds of contractors that claim to offer the best roofing services.
As a homeowner, you probably know that the roof is one of the most important parts of your home and it is very important that you have it inspected and maintained regularly. These inspections may prevent serious problems with the roof – leaks, structural problems, etc. The best way to do this is to hire professional workers like the ones we employ.
Our company offers the most affordable and convenient roofing solutions in London, and we are absolutely sure that there isn't a roofing job which our employees can't handle. We've been in this business for several years, but we are already the favorite choice of hundreds of people when it comes to roofing services.
We are so popular in Mill Hill, because:
•Through the years we worked on hundreds of different projects, so we are familiar with the most recent
roofing technologies, and we know how to apply them in order to get the best results.
•We employ a team of trained, experienced and vetted workers, who work according the highest standards and are highly motivated to achieve the results expected by our clients.
•We are capable of performing all kinds of roofing jobs – installation, planning, designing, replacing, maintaining, inspecting or repairing.
•We provide the required equipment and materials, so you don't need to worry about additional expenses.
A well maintained roof can save you a lot of money and troubles. Imagine your roof leaking in the middle of
winter? This will be a huge problem, but thanks to regular inspections made by us, you can make sure that this won't ever happen to you. We guarantee that our employees will do their best to find even the smallest problems with your roof and take care of them before they cause any troubles. Thanks to our rich experience, we are familiar with just about every type of roof, so we assure you that there isn't a roofing job which we can't take on.
We offer a wide range of roofing services in Mill Hill, for example:
Carrying out urgent or planned roof repairs
Replacing, designing and building roofs
Building and replacing roof lighting
Install fascia boards, gutters and bargeboards
Loft conversion and loft insulation
About Mill Hill
The affluent suburb of Mill Hill is located in the Borough of Barnet and was a part of the historic Middlesex County, until it was taken over by London. The district is made up of a number of distinctive parts, namely the Mill Hill Broadway, the Mill Hill Village, Hale and Mill Hill East. The area is served by the stations Mill Hill Broadway and Mill Hill East .
The district is used to be referred as Myllehill, meaning "hill with a windmill". The oldest inhabited part of this area is the Mill Hill Village. Five shops, namely, Griffins, Cook & Son, Hawes Brothers, The Blenheim Steps and Vincett's, used to thrive in the village until the late 1960's.
All of these have now been turned into private houses, due to the fact that the retail interest in the area moved to the Mill Hill Broadway. It was the working place of Oxford English Dictionary's first edition back in 1879 by lexicographer James Murray. Researchers from the area's National Institute of Medical Research discovered interferon, gas and liquid chromatography and SRY-the gene that determines sex.
A number of notable people are associated with the place directly or indirectly and that includes the likes of Graham Hill, Damon Hill, botanist Peter Collinson, traveler Celia Fiennes, novelist and playwright Michael Frayn, Singapore's founder Sir Stamford Raffles, parliamentarian John Wikes, actress Angharad Rees and abolitionist William Wilberforce. This place hosted the contestants of the reality TV show, "The X Factor" in 2010.