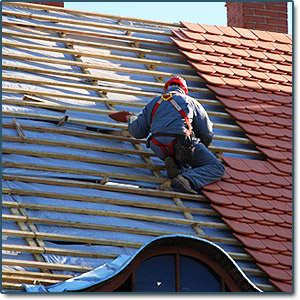 Professional roofing services in Johns Wood, London provided by PT Maintenance. Call our roofers for a quote. Finding roofing services in Johns Wood NW8 that are reliable, convenient and affordable isn't an easy job, especially if you live in a city like London, where there are hundreds of contractors that claim to offer the best roofing services.
As a homeowner, you probably know that the roof is one of the most important parts of your home and it is very important that you have it inspected and maintained regularly. These inspections may prevent serious problems with the roof – leaks, structural problems, etc. The best way to do this is to hire professional workers like the ones we employ.
Our company offers the most affordable and convenient roofing solutions in London, and we are absolutely sure that there isn't a roofing job which our employees can't handle. We've been in this business for several years, but we are already the favorite choice of hundreds of people when it comes to roofing services.
We are so popular in Johns Wood, because:
•Through the years we worked on hundreds of different projects, so we are familiar with the most recent
roofing technologies, and we know how to apply them in order to get the best results.
•We employ a team of trained, experienced and vetted workers, who work according the highest standards and are highly motivated to achieve the results expected by our clients.
•We are capable of performing all kinds of roofing jobs – installation, planning, designing, replacing, maintaining, inspecting or repairing.
•We provide the required equipment and materials, so you don't need to worry about additional expenses.
A well maintained roof can save you a lot of money and troubles. Imagine your roof leaking in the middle of
winter? This will be a huge problem, but thanks to regular inspections made by us, you can make sure that this won't ever happen to you. We guarantee that our employees will do their best to find even the smallest problems with your roof and take care of them before they cause any troubles. Thanks to our rich experience, we are familiar with just about every type of roof, so we assure you that there isn't a roofing job which we can't take on.
We offer a wide range of roofing services in Johns Wood, for example:
Carrying out urgent or planned roof repairs
Replacing, designing and building roofs
Building and replacing roof lighting
Install fascia boards, gutters and bargeboards
Loft conversion and loft insulation
About John's Wood
St. John's Wood forms a part of London's north-west and bears the NW8 postcode, which according to the Forbes magazine is London's fifth most expensive area.
A good number of "villa" housing developed during the early days of the 19th century here, compared to the more popular terraced housing of that time. The district has undergone a lot of changes over the years, but it still remains a sought-after and desirable residential area in the city and an expensive one too.
It is home to the modern day cricket, with the area being the location of three major pillars of the sport- the Lord's Cricket Ground, Marylebone Cricket Club and the Middlesex County Cricket Club.
The district is also well-known for the street of Abbey Road and the Abbey Road Studios. It is here that The Beatles recorded its famous album, "Abbey Road". The road is also featured in the album cover.
Ex-Beatle Paul McCartney owns a property here and can be seen regularly taking strolls along the High Street. Notable people associated with the place include the likes of A.J. Ayer, Clarissa Dickson Wright, supermodel Kate Moss, actor Damian Lewis, Keith Richards, Jonathan Miller, musician Lilly Allen, Sir Richard Branson, cricketer Imran Khan, ex-PM John Major, Jonathan Rhys Meyers, Ewan McGregor and Sachin Tendulkar.
The place has a special mention in literature, with Arthur Conan Doyle using it as the residence of Irene Adler in his "A Scandal in Bohemia".