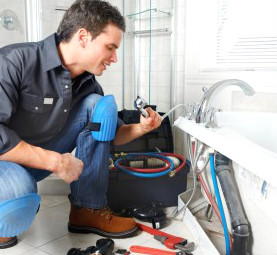 Whenever you need any kind of bathroom fitting in Forest Hill SE23, we are glad to offer our assistance which is of incredible quality. No matter if you are carrying out renovations of your home and you want to change the interior of your bathroom, or you have just purchased a flat or built a house and the bathroom definitely needs to be done, we are your team. Whatever your situation is, our fitters are right here, available in many London areas, to provide you with the best service out there and design and then create for you a marvelous new bathroom.
Bathroom Fitting Services in Forest Hill
As soon as our fitters are finished with the makeover, your bathroom will look:
Refreshed
Clean
Modern
Stylish
Elegant
Colourful
Unique
Get a Free Quote Now!
Find Our Bathroom Fitting Services Also Here:
Bathroom Fitting Paddington
Bathroom Fitting Acton
Bathroom Fitting Chiswick
Bathroom Fitting Ealing
Bathroom Fitting Hammersmith
Bathroom Fitting Hanwell
Our team has a large variety of bathroom interior samples to offer you and you have the chance to choose between really great and also quite unique designs. You can pick the overall appearance of your bathroom and you can decide on every single little detail by yourself and by your own style. Or you can as well ask our professionals for advice – both ways work for us. The most important thing is that your bathroom finally becomes irresistible and you – happy and content.
Bathroom Fitters Forest Hill SE23 from PTMaintenance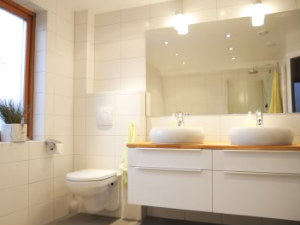 Our bathroom fitting in Forest Hill SE23 includes all services one can need and think of regarding bathrooms. If you want thorough renovation of the place you just say so and we do it, changing everything in it – tiles, lighting, sinks, showers, toilet, cupboards, racks, etc. And in case you are just beginning to design your bathroom, our team fulfills everything necessary from the start till the end. Finally, the result is always amazing and the bathroom looks fashionable and elegant and it is a real pleasure being in it. We guarantee to create a bathroom in which you will enjoy every second spent and it will give you positive mood every time you enter.
By ordering our service in Forest Hill SE23 or another area nearby, you don't just get pure beauty and exquisite style but you also receive high quality. This is because our company uses only the best materials and products and all of them are actually durable and resistant and this has been proved. All of our customers so far have been really pleased and happy with the offered service so we kindly invite you to trust our team and hire us.