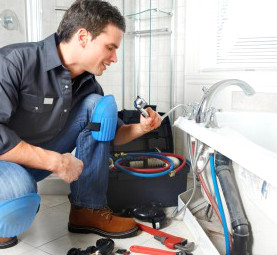 Our bathroom fitting service is quite popular in most parts of Kennington SE11, and we have already installed & fitted the bathrooms of hundreds of people. Our job is a responsible one, and we have taken the necessary measures to ensure that your requirements will be met, so we assure you that you won't have to worry about your bathroom while our specialists are working on it.
Top quality bathroom fitting services are usually quite expensive, but money won't b e a major problem if you choose us as your bathroom fitting contractor. We've been in the business for over three years, and our clients have always received a bespoke service that fully met their expectations.
Bathroom Fitting Services in Kennington
Although we prefer working with a pre-purchased bathroom suite by the client, we can also assist you on your mission to find the best bathroom suite for your needs. All you need to do in order to get our valuable advice is grab the phone and phone our support staff. They'll transfer the call to our specialists who'll listen to your requirements and provide you with options that match your criteria.

Get a Free Quote Now!
Find Our Bathroom Fitting Services Also Here:
Bathroom Fitting Lee
Bathroom Fitting Lewishanm
Bathroom Fitting Hither Green
Bathroom Fitting New Cross
Bathroom Fitting Peckham
Bathroom Fitting Rotherhithe
Regardless of your choice, you can rest assured that our workers are up for the challenge, and they will undisputedly manage to finish the job in time. The results from our work are always of the highest quality, and thanks to us problems such as leaking pipes and faulty wiring will become a thing of the past.
Bathroom Fitters Kennington SE11 from PTMaintenance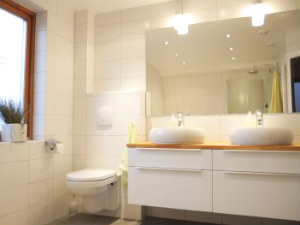 Our fitters in Kennington SE11 are ready to install & fit showers, baths, sinks, radiators, ventilation systems, sockets, lighting and other common bathroom appliances. We work according a strict set of rules that our workers follow closely, so you can be sure that our employees won't miss a single spot while fitting your bathroom.
Even when we are finished with the fitting we won't consider the job to be done. Our workers will double-check every part of the bathroom suite, plumbing and electrical installation in order to make sure that there aren't any problems. Feel free to contact our support staff if you want to learn more about our unique bathroom fitting service in Kennington, London.