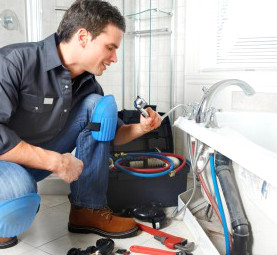 Our company offers high quality bathroom fitting services in Kidbrooke. Don't miss our offer and have your bathroom look fantastic. We will provide you with an expediential service, provided by trusted and dependable fitters. Call us today and learn more about the unbeatable prices and quick installation. Our customer support agents are expecting your call.
If you have had a home renovation project, you know that most companies promise fast and efficient results and at the end disappoint their customers and do the job hastily. With us, you can be sure that you will enjoy your renovated bathroom for a long time because the installation will be done very carefully.
Bathroom Fitting Services in Kidbrooke
Our fitters are famous in Kidbrooke for their professionalism. Trust them and they will come to your doorstep equipped, uniformed and ready to perform the procedures below:
Repairing and replacing the old pipes
Removing the old tiles and installing new ones
Sink, shower, bathtub installation
Get a Free Quote Now!
Find Our Bathroom Fitting Services Also Here:
Bathroom Fitting Ladywell
Bathroom Fitting Mottingham
Bathroom Fitting Grove Park
Bathroom Fitting Nunhead
Bathroom Fitting Plumstead
Bathroom Fitting Penge
We can provide you with partial and complete bathroom renovation. When you book with us, you will also get an in-home charge free consultation. Our fitter will make a plan of the bathroom fitting project and tell you what kind of materials you will need. Sometimes customers' ideas for design are not too appropriate but this will be discussed as well.
Bathroom Fitters Kidbrooke SE3 from PTMaintenance
Once all supplies are delivered to your house, the project can start. If the plumbing system is too old you'd better have it replaced because sooner or later it will cause you problems and you might have to renovate the entire bathroom again.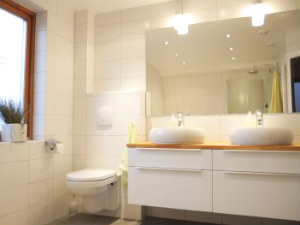 That's why we are here to help you with every aspect of the bathroom fitting and make sure you will enjoy the new facilities for a long time. We can do the job for you in less than a week; you just need to call an operator and tell them whether you want a complete or partial renovation and when you will be at home so a technician can visit you. You can find our teams of fitters working with no day off in Kidbrooke, SE3 and all the neighbouring counties. Ensure your trouble free, cost- effective and efficient bathroom renovation service now.