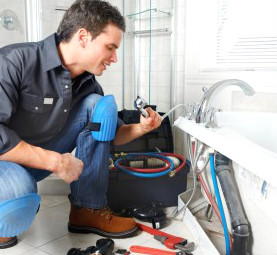 You have a rich choice when it comes to bathroom fitting services in Plumstead, but we assure you that no other company can match the quality and price of our professional bathroom fitting services. Our company is based in Plumstead, London and we've been working with Londoners for many years, and during this time we've proven that we employ one of the most reliable teams of bathroom fitters. Each member of our team is professionally-trained and certified, so you can rest assured that they are prepared to transform your old and boring bathroom into a true piece of art.
Bathroom Fitting Services in Plumstead
We are comfortable working with all kinds of bathroom suites, so don't hesitate to contact us the next time you need help fitting your bathroom in Plumstead. The best part about our bespoke service is that we take care of every part of the installation & fitting process.
Get a Free Quote Now!
Find Our Bathroom Fitting Services Also Here:
Bathroom Fitting Penge
Bathroom Fitting Beckenham
Bathroom Fitting Forest Hill
Bathroom Fitting Paddington
Bathroom Fitting Acton
Bathroom Fitting Chiswick
Our employees will deal with all complicated tasks such as plumbing, plastering and wiring, so you won't have to bother yourself with these tasks! We can install radiators, toilets, sinks, baths showers, Jacuzzis, sockets, lighting, ventilation, etc. There aren't many things that we can't do, so make sure to contact us if you have any specific questions.
Bathroom Fitters Plumstead SE18 from PTMaintenance
We'll also provide you with free advice regarding the future of your bathroom, and you can work with our consultants to build the bathroom that you have always wished for. We work according the highest standards, so you can rest assured that the results from our work will fully meet your requirements and expectations.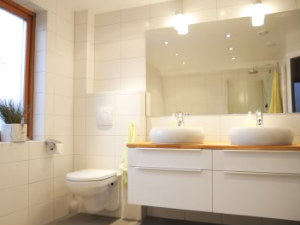 Feel free to check out our portfolio if you want to see some neat examples of our work – we guarantee that none of our Plumstead SE18 clients have been disappointed so far, and we'll do everything we can to maintain our excellent reputation. Our support staff is ready to assist you and answer all your questions, so please don't hesitate to use the contact details on our website if you want to learn more about our bathroom fitting service, and why it is the right choice for you.