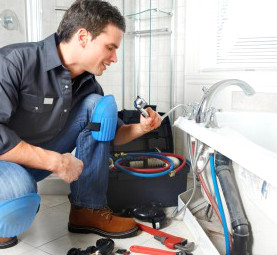 You are dreaming of having the perfect new bathroom with colourful and elegant tiles and brand new stylish furniture? We can immediately make this dream come true if you just contact our company and get our bathroom fitting in Shepherd's Bush W12 or nearby.
It has been proved through the years that our team is one of the really successful teams in London as far as bathrooms are concerned. So you should know you can trust us and count on our fitters when you are planning to carry out renovations in your bathroom or if something in it needs to be repaired or replaced. We are totally prepared and experienced to give you the brilliant results and new appearance of your bathroom that you wish for.
Bathroom Fitting Services in Shepherd's Bush
When you hire us for such maintenance, our fitters will do the following services for you:
Replace the old tiles with new, modern ones
Fit a toilet
Fit a bathroom sink
Fit a shower
Fit a bathtub
Get a Free Quote Now!
Find Our Bathroom Fitting Services Also Here:
Bathroom Fitting Gunnersbury
Bathroom Fitting Marylebone
Bathroom Fitting Turnham Green
Bathroom Fitting West Ealing
Bathroom Fitting West Kensington
Bathroom Fitting White City
Of course, if you need something else to be done, which is of your own judgement and needs, we can do it as well without any problem. Our experts can advise you on anything related to the choice of your bathroom interior but they can also listen to your demands and fulfill them accurately. In other words, you can ask our fitters to perform anything because they are capable of it and you will receive the best possible results.
Bathroom Fitters Shepherd's Bush W12 from PTMaintenance
If you want us to, we will replace your old sinks, toilets, showers and bathtubs with the most elegant and tasteful ones that are also really functional and convenient. The choice of tiles is really important and you can pick between a wide variety of models which are all unique and beautiful.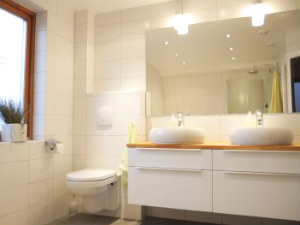 If you decide to book our bathroom fitting in Shepherds Bush you will get the ideal bathroom from your dreams which will be realized faster than you think and also with the most reliable materials. Your bathroom will soon be ready for use and you will have the chance to enjoy it without having to work hard for it. Besides being so pretty your bathroom will also last practically forever or until you decide to change it again due to our durable materials and professionalism. Our fitters know how to make this place amazing so don't think anymore but hire them in Shepherds Bush W12 now.