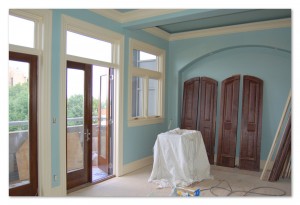 Decorating your home isn't an easy task – it may seem enjoyable, but not everyone has the required imagination to create a good-looking design which will improve the entire appearance of your home.
If you are planning to design the interior or exterior of your home, then you might want to book a professional home decoration service. Our company offers a very affordable and qualitative home decoration service which can fully meet the requirements of every client. We have created hundreds of designs through the years and our employees have always managed to meet the expectations of our customers.
We know that the interior of your home is the reflection of your lifestyle and this is why our workers will co-operate with you in order to create a design which you will enjoy. We'll take care of absolutely everything – initial ideas, sketches, 3D design, installation, etc. We'll save you a lot of time and money and most importantly – the final results will satisfy your needs.
We are familiar with all the products on the market and our employees have proven to be the best choice when it comes to interior and exterior design. Decoration on your own can be very tiring and time-consuming and the worst thing is that the final result might not suit your requirements. Let our workers take care of your home decoration and we assure you that you won't be disappointed with the results.
You should choose our home decoration service, because:
Convenient – we'll come to your place and take care of all the troubles! You won't have to travel to our office or meet with our workers at different locations. We'll bring our office to you – you'll be familiarized with design concepts, ideas, etc.
Quality – we use the most modern products in the decorating industry. The furniture and decorations we use are of the highest quality
Selection – we work with renowned brands which offer high quality products and services. We'll decorate your home with qualitative furniture, lighting, accessories, coverings, window treatments, etc.
Satisfaction – we'll do our best to meet your requirements and give you the home you've always dreamed of
Lifestyle – we'll make sure that the design reflects your lifestyle and unique taste. We have a different approach towards every client and we'll do our best to create an interior design which matches your taste
Affordability – our prices are the most reasonable in London and you can tailor our service to fit your budget and requirements
Consultation – we offer a complimentary initial consultation with our workers
Reliability – your home will be designed by trained and experienced workers who have already satisfied the needs of hundreds of customers
Our home and office painting solutions include:
Painting the interior and exterior of homes
Plastering
Varnishing
Waxing
Staining
Restoration
Rendering
Dado skirting, picture rails and rails
Professional carpentry
Quality paper hanging
Special finishes
Molding ceiling roses